Build a tech future and they will come
Energized by events in Austin, Visa's EVP of Human Resources shares why this is an exciting time for payment technologists.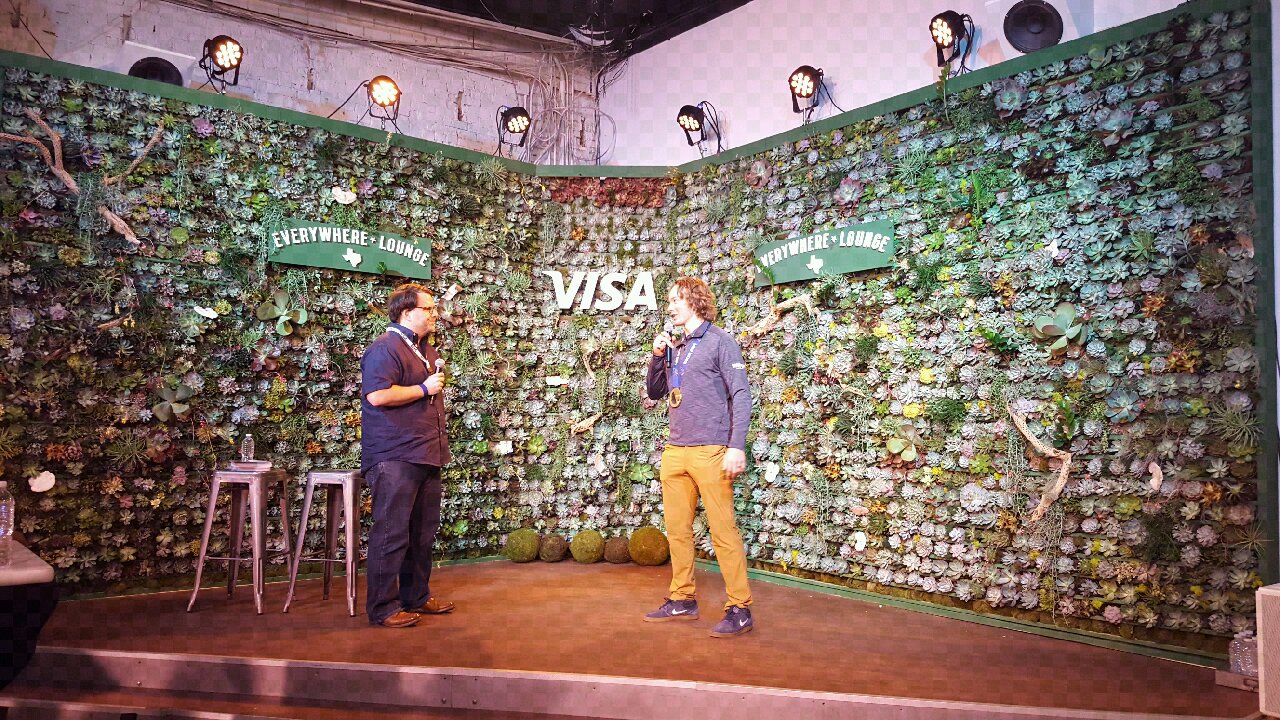 Last week, I traveled from San Francisco to Austin, two cities rich in innovation, with two goals in mind: meet some of the brightest minds in the tech community as part of two Visa-hosted Tech Talks, and visit our own product and technology experts in Austin, where Visa opened an office in 2013. Today, we have grown to 800 employees in the area and are well on our way to reaching more than 1,000, as we continue to seek top product and technology talent to help us shape the future of payments.
Commerce has always been a space ripe for revolution. From the time Visa introduced its first credit card, the first method of electronic payment, in 1958, we have sought ways to make the exchange of money easier, safer and more convenient. Today, our technology can support transactions made not just via card or phone but also by car, watch, essentially anything that can be connected to the Internet. That has made this an incredibly exciting time for our company.
At the center of this digital transformation is our network, VisaNet, the world's leading retail payments network. During the Tech Talks in Austin, Visa's product and technology leaders spoke proudly of the newly launched Visa Developer platform, an open platform where developers around the world can access some of Visa's most popular products and services and innovate on them to create new commerce experiences (with Visa's built-in security and scalability).
Visa's top data scientists and risk and research experts also hosted an important discussion about Big Data and how the volume of financial data—from social media, mobile interactions, transaction details and more—can provide valuable insights to help make payments easier and more secure. Panel guests were offered complimentary Uber rides to the Everywhere Lounge, where the Tech Talks took place, thanks to an experience enabled by the Visa Commerce Network (VCN), another new product that allows businesses to create online and in-app commerce experiences to acquire new customers, drive loyalty and increase sales.
Touted as one of the best interactive brand experiences in Austin, the Visa Everywhere Lounge also showcased Visa's latest capabilities in mobile and digital payments, including using biometrics (a fingerprint, eye scan, facial recognition) to pay; Visa Checkout for speeding up mobile payments; and commerce through connected devices like a car that can pay for gas and parking—no wallet needed. With the Internet of Everything, the payment possibilities are endless.
That is why Visa has and continues to invest in a high-caliber and diverse employee community. Bringing together the best minds has been a top priority for the company and especially for my team. I announced last month our launch of Visa University to ensure that our employees are prepared to tackle the toughest commerce challenges in an increasingly competitive and disruptive landscape. The pace at which payments have changed over the last decade has accelerated at a speed never before witnessed. We need quick, outside-the-box thinking from our employees and we need constant collaboration with partners, clients and other innovators in order to meet our promise to be the best way to pay and be paid for everyone, everywhere. This has been our mission from day one, more than 50 years ago, and judging by the technology showcased at last week's event, the future of payments and payment technologists looks incredibly bright.
–Michael Ross, EVP, Human Resources, Visa